Plant pots
Durable and flexible plastic pots for plants
Pots for plants
Our container pot is part of a professional Italian design series. It is made of durable and flexible plastic material, reliably protecting plants from mechanical damages. The wear-proof material is capable of retaining its appearance even after 5 years of use. Chemical composition is specifically selected to be compatible with hygienic requirements for ornamental plants.
Our pots are suitable for growing seedlings of fruit, conifer, deciduous, ornamental trees and shrubs with closed root system.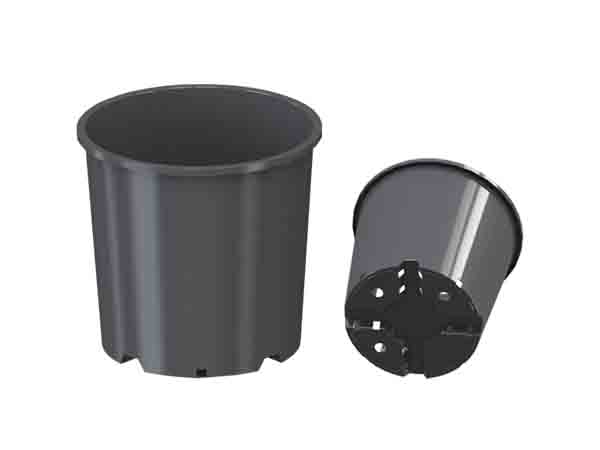 Dimensions: Ø 270x235
Weight: 400 g.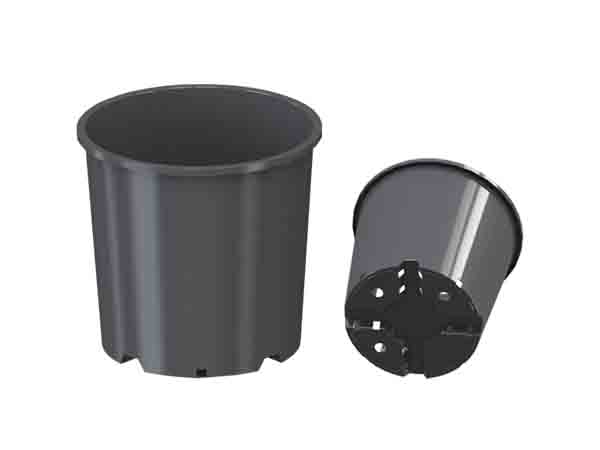 Dimensions: Ø 295x280
Weight: 490 g.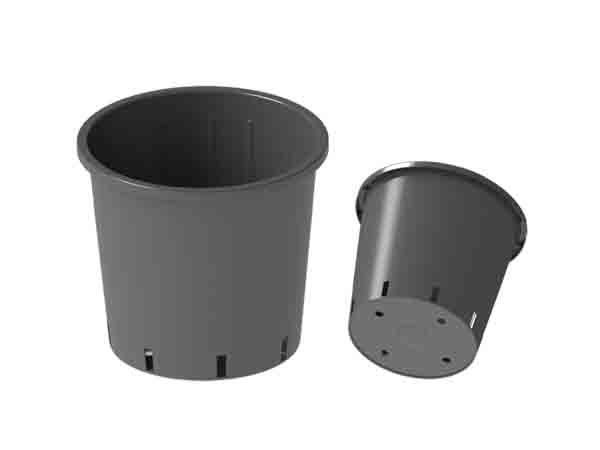 Dimensions: Ø 360x320
Weight: 800 g.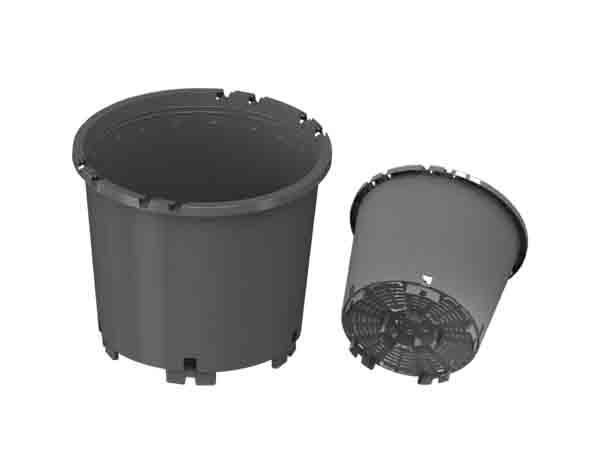 Dimensions: Ø 430x365
Weight: 1250 g.
The round shape of pots reduces the possibility of mechanical damage to seedlings during planting. Apart from being decorative, the rim on the top edge can also be used as a strong handle that does not make the whole construction heavy and is well suited for simple mechanical transportation. The bottom part provides good drainage for seedlings and reduces the risk of spiral rooting and ingrowth.
Advantages:
Easy of use

Shock resistance, flexibility
Resistance to temperature fluctuations

High quality