NEWS
Stay up to date with our news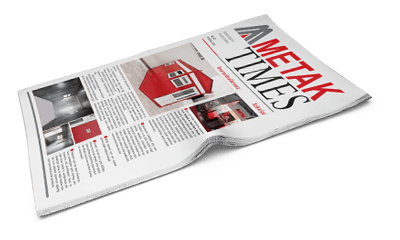 METAK won the prestigious International award again.
The internationally prestigious "Best Managed Companies Azerbaijan 2023" competition held in our country for the second time under the organization of the "Deloitte" audit company has ended. "METAK" company was selected as the winner of the Azerbaijan Best Managed Companies 2023 competition this year.
It was noted that this project is organized at the highest level in the activity of the "METAK" company based on the main criteria of "Strategy alignment and implementation", "Human capital development", "Human capital involvement, leadership" and "Financial management". The jury, appointed by influential and independent individuals in the business world, evaluates the companies' overall business results, corporate social responsibility strategies and sustainable business development.
In addition, we can mention that METAK has won the Best Managed Companies project, which has been successfully held in 37 countries since 1993, for the second time. This project is the only competition in our country that reviews and evaluates the activities of companies from different perspectives.
---
Last news